Herbs and spices are the hearths of any meal. They add flavor, color, and aroma of your cooking. However, there is more to it than just flavor; both herbs and spices have multiple health benefits.  Some of the common herbs and spices may help protect against even chronic conditions such as cancer, diabetes, and heart disease.
Here is a look at some of the herbs and spices and their health benefits.
Turmeric
Turmeric is a bright yellow spice, which adds flavor and aroma. However, it has numerous health benefits and has been widely used in India and China for this. Using turmeric in food can be extremely useful and hence is referred to as the 'Queen of all spices.' It is used as an anti-inflammatory agent to treat a wide variety of conditions, including jaundice, menstrual difficulties, bloody urine, hemorrhage, toothache etc. The spice contains healthy nutrients such as potassium, calcium, protein, Vitamin E, copper, magnesium, Vitamin C, zinc, Vitamin K, and iron. Research shows that turmeric also has properties that can help prevent prostate cancer. It can stop the growth of existing prostate cancer and even destroy cancer cells. It is known to have a preventive effect against T-cell leukemia, colon carcinomas, and breast cancer. Another important benefit of turmeric is that it can be used in the treatment of diabetes by helping moderate the insulin levels.
Garlic
Garlic has a pungent smell and adds taste to certain dishes but there is more to the herb. The health benefits of garlic are innumerable. It helps with fighting cold, cough and lowers the blood pressure. It is the oldest known medicinal plant. The usage of garlic in medicine goes way back to World War I. The surgeons then used garlic juice as an antiseptic for treating war wounds.  It contains phosphorous, calcium and iron, as well as trace minerals like iodine, sulfur, and chlorine. It is also proven to cure side effects of diabetes, control cholesterol, hypertension, intestinal problems and improve digestion. The regular intake of garlic reduces the risk of colon, stomach and esophageal cancer.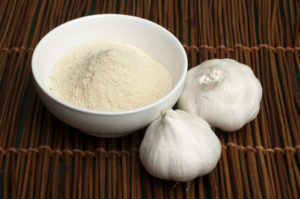 Mint
Mint leaves, traditionally known as a mouth freshener, has other benefits that not too many people are aware of. It contains potassium, iron, fibers and Vitamin A, all of which are required for everyday wellness. Mint promotes digestion and also soothes the stomach in cases of indigestion or inflammation. The strong and refreshing smell of mint also helps cure headaches and nausea. Regular use of mint also is good for curing asthma.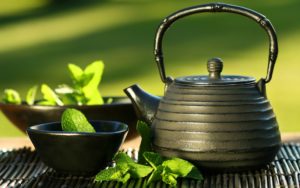 Oregano
Oregano, a popular Italian seasoning, has been used by Greeks for many years for curing many ailments such as convulsions to heart failure. Oregano supplements can also treat respiratory tract disorders, gastrointestinal disorders, menstrual cramps, and urinary tract disorders. It is also known to cure skin disorders such as dandruff and acne. The herb is rich in Vitamin K, which is an important vitamin for bone growth and bone density.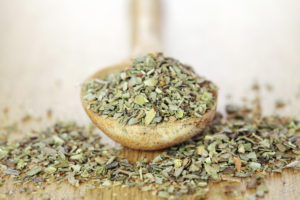 Basil
Basil contains carbohydrates, vitamin C, vitamin K, calcium, and magnesium. Basil's volatile oils and high quantities of (E)-beta-caryophyllene (BCP) are useful in treating arthritis and inflammatory bowel diseases. With high portions of vitamin A, it helps prevent cholesterol in the blood which in turn prevents atherosclerosis, heart attacks, and stroke.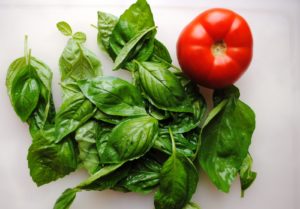 Try: On1y Basil, On1y Oregano, On1y Roasted Garlic & Pink Salt